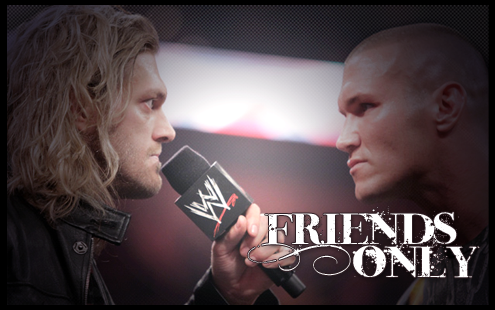 First off, my journal is Friends Only so comment if you want to be added back and please let me know how you found me and what you are here for.
I have several filters set up so that certain people can only see certain entries and need to know what you want popping up on your flist: fics, graphics, general wrestling rants or happiness, memes, etc...
Please do not add me without commenting here with the above or you won't be able to see or read a thing.
And now...
Okay, I made this extra LJ into one dedicated to the Charismatic Enigma, Jeff Hardy! I have adored this man since he and his brother, Matt, first hit the scene in the WWF and have watched them since! For reasons I won't even try to understand, Jeff consumes my dreams and seems to take starring roles in them frequently. So, here I will make my wrestling and Hardy related posts. Welcome to my new home of Jeff!
And none-too recently, Edge and Christian moved in to take a major role in my fic posts too. Love me some Adam and Jay and always have since the beginning to now!
I post quite a few pics that I call my personal stash here and have a filter set up so that only certain people can view the entries. The people on this list are few but ones I know from various Comms. I've added some more people to the list and please note the following:

1. These photos are not to be posted elsewhere unless I say its cool in the entry.
2. You may copy them to your computer for your future enjoyment.
3. I'll stop sharing or remove a person from the filter in a heartbeat if I find these have been reposted.

Don't mean to sound like a bitch but some of these are autographs and I already have a problem with someone selling reprints of a few on Ebay.
After I get to know some of you better, I'll add you to that filter too.
Dee
Current Mood:

cheerful